Wedding Magician Edinburgh
We all know weddings are all about the bride, but what about the guests? The wedding party often gets tied up with photos and meeting in-law friends and family, so adding a touch of magic for all those in-between moments can ensure that your guests love and never forget your wedding. Hiring a Wedding Magician is an excellent way to entertain your guests throughout the day.
Eliotts' magic requires no fancy lighting or sound systems, instead he performs all of his effects close up allowing your guests to be able to watch whilst holding their drinks. Elliott can even customize his performance to the bride and groom and theme of the wedding to further enhance the atmosphere.
Elliott will mingle with your guests and share with them some close-up magic that will have them amazed, laughing and will leave them thoroughly entertained.
Benefits of Wedding Entertainment
"Thank you so much for your amazing performance, everyone absolutely loved it, the guests and hotel staff were raving about you all day and still are. We were so pleased we got to meet with you at the end and to see some of your magic tricks, which we have to say were fantastic. We will definitely be recommending you for any future functions." C. Allan - Wedding, June 2015One of the main benefits of hiring a magician for a wedding is that it brings families together and helps ease the awkward initial moments when people meet each other for the first time (especially when sober!). Magic also helps to keep your guests busy when the wedding party is getting photographed – especially if the photographer is putting on a long session. It's a fantastic ice-breaker and leaves the audience with memories of the day that they will remember for many weeks – if not years to come.
Why hire a Magician for your Wedding?
Turn your wedding celebration into a full-fledged event
Helps keep your guests busy whilst you tend to the rest of your proceedings
Magic is a fantastic way to get guests talking
Magic can be used to bring families together who don't yet know each other
Elliotts magic can be customised specially for the Bride and Groom
Perfect for during the photographs when people are standing around
Big wait between the reception and the meal? Cover that time with Magic
... Adds that magical touch that your guests will love!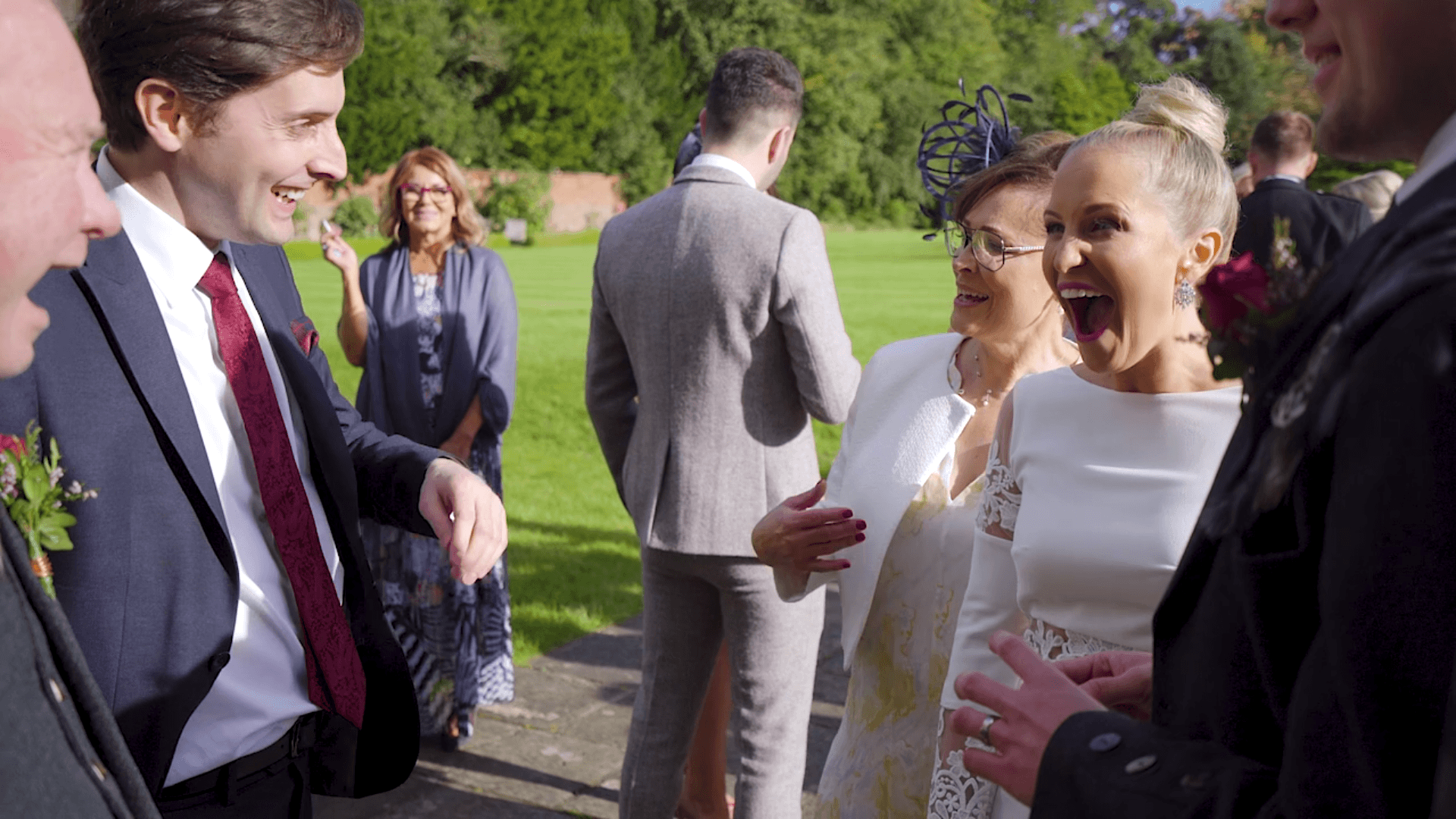 Best Times for a Magician At Wedding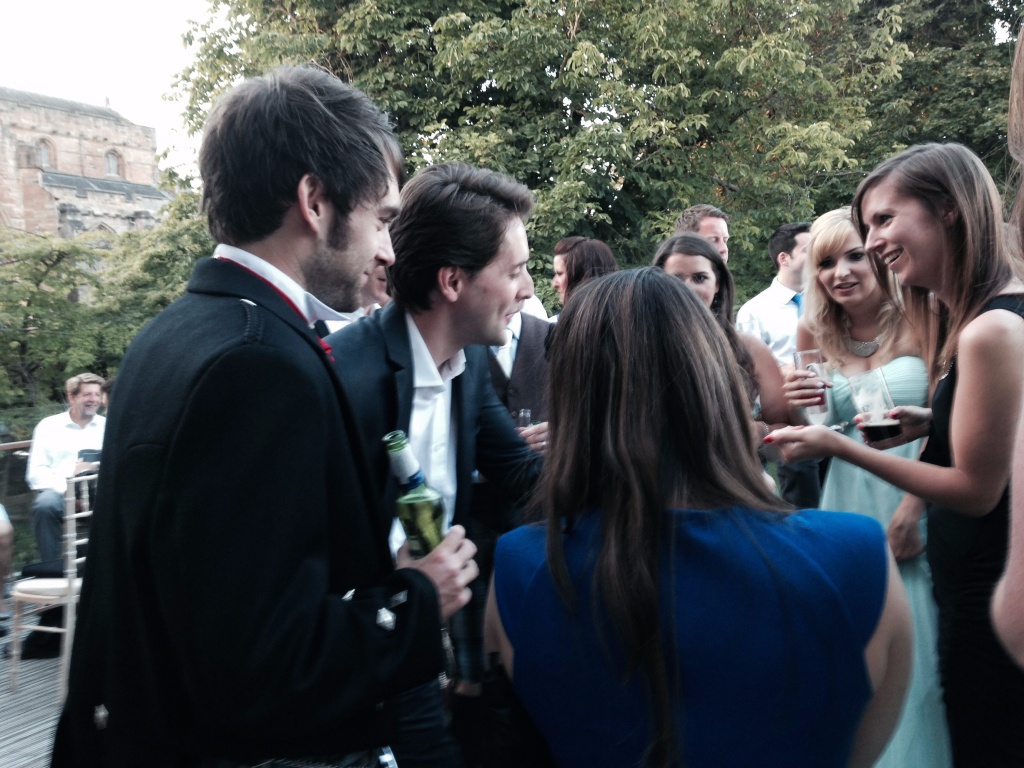 During the Photos and Reception - Depending on the size of your wedding, Elliott can entertain your guests whilst the Bride and Groom are getting their pictures taken. This has the benefit of keeping other family members or friends busy rather than sitting around waiting. Elliott can also continue to entertain your guests as they move into the reception afterwards, and can walk around each group performing close up magic right in front of their eyes.
Wedding Breakfast/Meal - After the main ceremony has taken place, all your guests are seated around having their meal. At this stage Elliott can walk around the tables between meals and perform small magic acts for your guests to keep them happy.
"Just to let you know that we have had fantastic feedback from everyone you performed for. They loved it. Thank you for being a part of our day and sharing you're talent with our family and friends." K. Boggie - Wedding, September 2015 Evening Reception - Magic can also be used during the evening reception after the main meal as Elliott can go between the groups and dazzle them with a few close-up miracles to bring them together and generate conversation. This option is ideal when you have extra guests showing up later on, and also keeps your guests occupied whilst the Bride and Groom are having their dance.
This is just a few examples of times that Elliott can entertain at your event. If you have any further questions or would like to book Elliott for your wedding, please Contact Elliott for a non-obligation quote for your event.